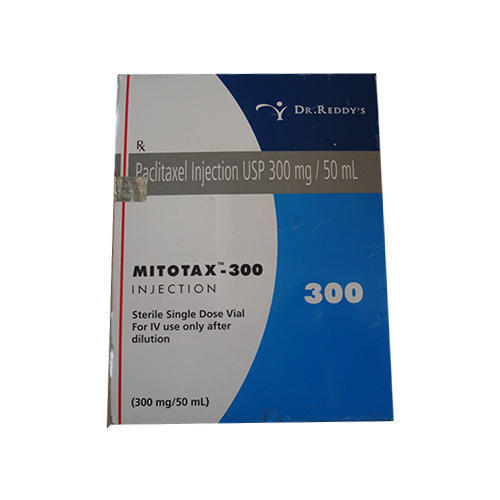 Product Description
Paclitaxel is given as an injection or infusion into the vein (intravenous, IV).
Paclitaxel is an irritant. An irritant is a chemical that can cause inflammation of the vein through which it is given. If the medication escapes from the vein it can cause tissue damage. The nurse or doctor who gives Paclitaxel must be carefully trained. If you experience pain or notice redness or swelling at the IV site while you are receiving Paclitaxel, alert your health care professional immediately.
Because severe allergic reactions have occurred in some people taking Paclitaxel, you will be asked to take medications to help prevent a reaction. Your doctor will prescribe the exact regimen.
Paclitaxel is given over various amounts of times and in various schedules.
There is no pill form of Paclitaxel.
The amount of Paclitaxel and the schedule that it is given will receive depend on many factors, including your height and weight, your general health or other health problems, and the type of cancer or condition being treated. Your doctor will determine your dose and schedule.
Contact Us
Shop No. 406, Sunshine Complex, Sudama Chowk, Mota Varacha, Surat, Gujarat, 394101, India
Phone :+918061881893